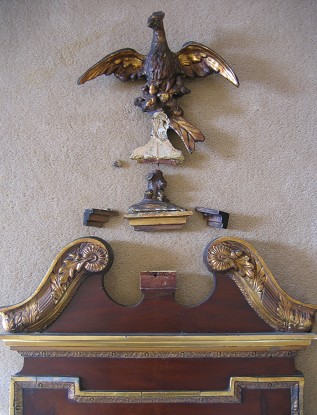 Federal Mirror
This eagle was completely broken off the mirror. Some pieces were missing altogether.
---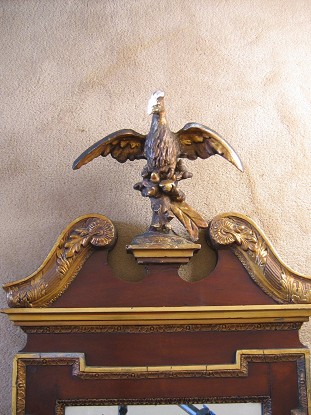 The plaster parts were re-glued and the few missing pieces filled in. The repaired area was then faux painted to match the surrounding areas.
---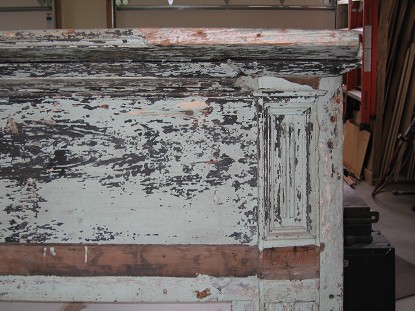 Mantle Repair
This mantle came from a cabin that was built in the 1700's. The owner wanted the missing mouldings replicated and finished to match the weathered paint.
---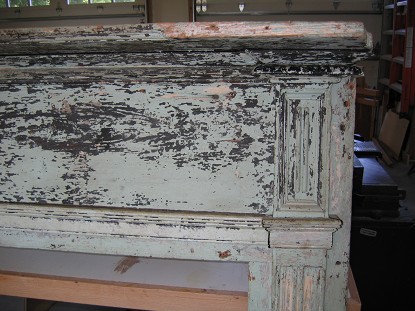 The original mouldings, on the left side of the mantle, were duplicated with custom made hand tools. Then the weathered paint finish was matched. It looks like it's always been there!
---
Balusters
These balusters were needed for a renovation of a historic property near Upperville, Virginia.
---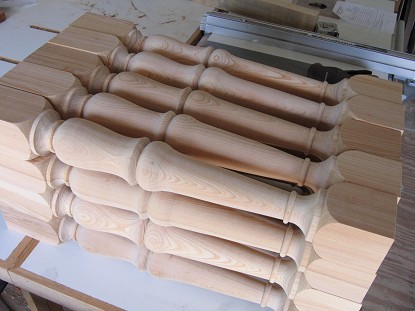 The client wanted each one turned by hand, so slight differences will be seen.
---